Tomer & Rivital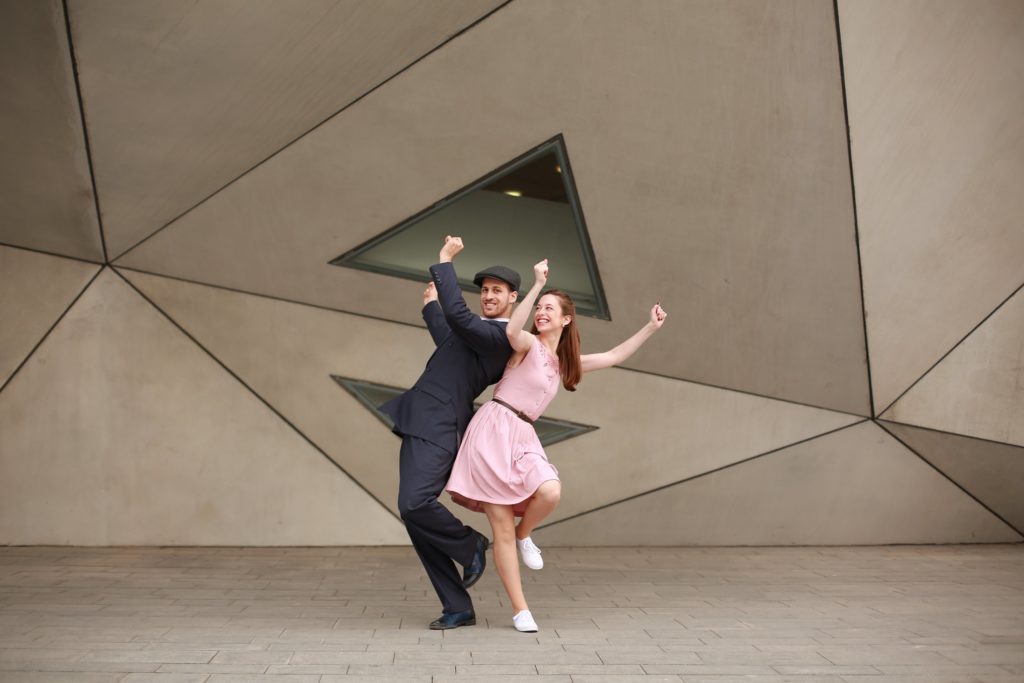 Meet Tomer & Rivital!!!
Tomer –
Shortly after discovering Swing dancing, Tomer began teaching in Tel Aviv's local scene in 2014. Tomer's extensive background in martial arts and rock climbing has given him a keen understanding of fitness and various methods to study movement. As a Jazz music enthusiast, Tomer offers his students helpful insights to connect to the music both intellectually and physically. He finds that intricate and delicate movements are what make swing dance magical and enjoys sharing this passion with his students.
Rivital –
Rivital fell in love with Lindy Hop in a party in New York and began
teaching Tel Aviv in 2013. She believes that nothing is more
exhilarating than social dancing and finds it endlessly inspiring.
Fascinated by the rich history of vernacular jazz, Rivital puts a
strong emphasis on connection to the roots of the dance. She breaks
down complex dance techniques into simple, easily mastered steps so
that everyone, regardless of dance background, can have fun and let
loose on the dance floor.
Tomer and Rivital are passionate Lindy Hop dancers. Their love for
movement, dance and most of all Jazz music is what drew them to this
dance. In their classes they put a large emphasis on dancing through
connection to the music. They teach regularly at Swing It Dance School
in Israel. They are both certified fitness instructors and use this knowledge in
their own training and in classes they teach. As they are strong
believers in practice and training, they wish to inspire their
students and show them that hard work pays off.
Don't miss the chance to dance with them!
Check them out at this amazing video: https://www.youtube.com/watch?v=PXxpNJTNiSw
#instructors #ale #ale2020 #teachers #classes #somuchfun #bethere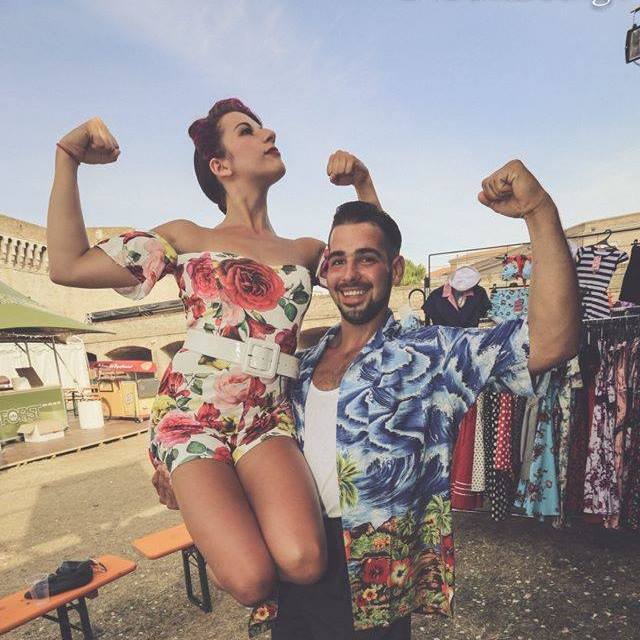 Dimitri & Alexsia
We first met them teaching and performing in Rock That Swing 2018! They are amazing dancers, great instructors and Boogie Woogie champions! But have you seen them dancing the Lindy hop??? You'll be amazed!! They come from our neighbouring country, Italy! Athens Lindy Exchange 2019 wouldn't have been the same without them!
Meet Dimitri & Alexsia!!!
They started to dance when they're just children, with Rock and Roll and then kept on dancing with Boogie Woogie competitions. Just one year and a half ago they decided to dance together as a couple getting a lot of great results in Wrrc and Festival scene, they are growing also in Lindy Hop, studying in several festivals and competing in these ones!
Don't miss the chance to dance with them!
#instructors #ale #ale2020 #teachers #classes #somuchfun#bethere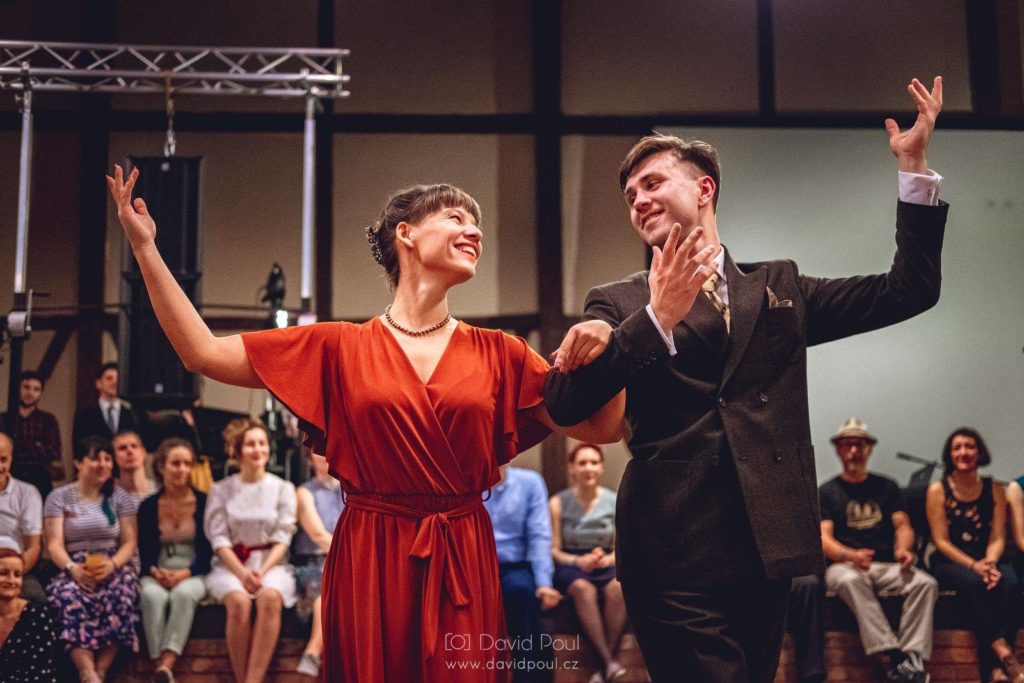 Meet Arnas & Kamile!!!
Arnas Jasiunas
Arnas is one of the top dancers of the thriving Lithuanian Lindy Hop scene. His original approach to dance will add to the knowledge of a dancer of any level. Arnas ideas are based on concepts of body movement and rhythms. Also, long training in music makes his dancing a creative musical experience.
Kamile Pundziute
Kamile is a real treat in Vilnius Lindy Hop community, keeping it swingin' since 2003. Whilst mainly focusing on the social side of Lindy, she has travelled many places in Europe teaching and spreading love for dancing. Her studies in body and movement awareness bring concepts of movement and following to a whole new level and is a base for her teaching. A knowledgeable approach coupled with an honest, joyful perspective of life is attractive for students.
The combination of Arnas and Kamile's ideas about dancing techniques and teaching methods turns the classroom into
an effective workshop and gives students ideas for future training.
A positive experience guaranteed!



---
Lester & Jade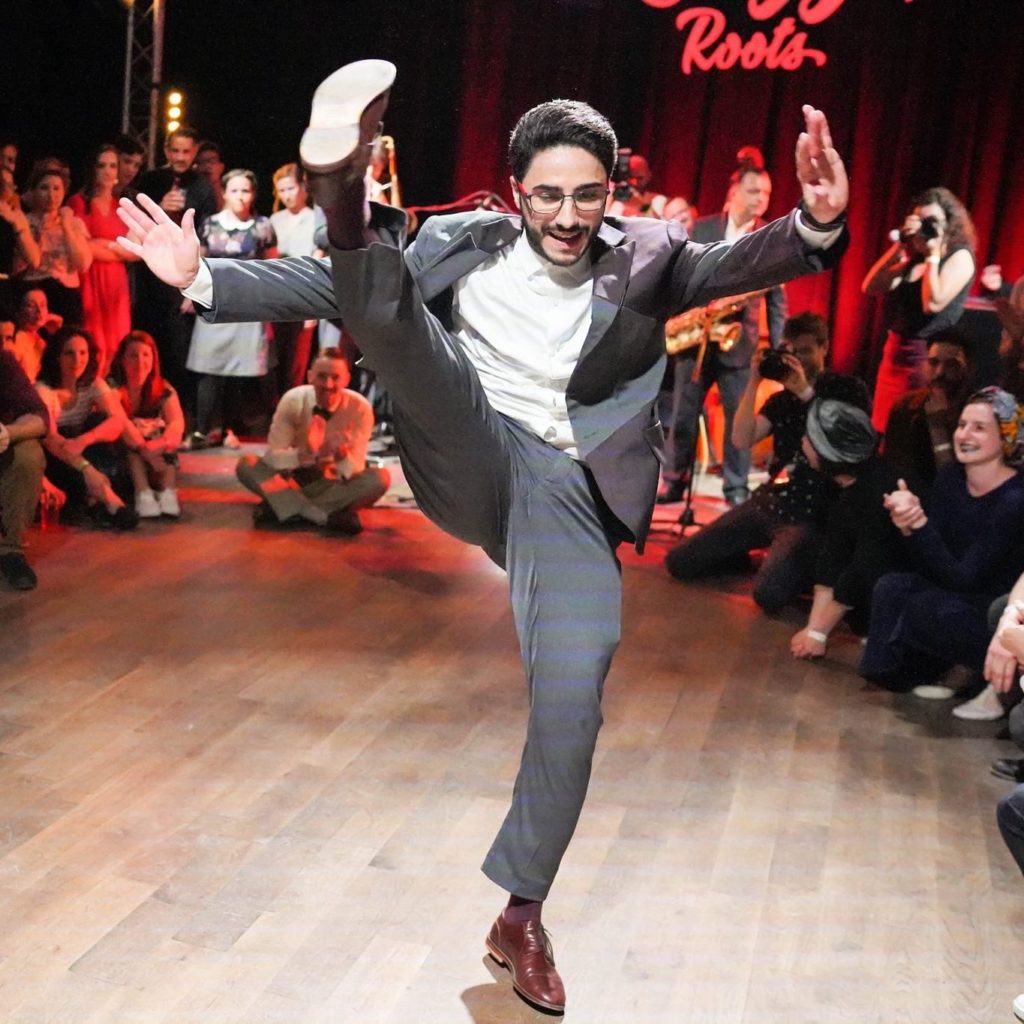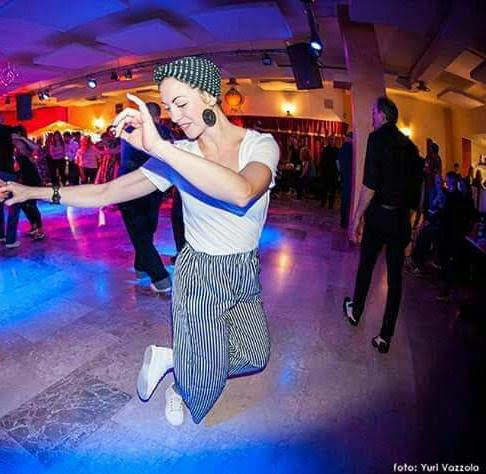 Meet Lester & Jade!!!


Lester & Jade are not an ordinary couple, they are an explosion of energy! He's been dancing since he was seven, she has been dancing since she was five. They mix different dance styles, from modern (and contemporary) to hip hop, to arrive at the main passion: Lindy Hop. She is powerful, he is an acrobat, and they love to dance to the smallest musical note, building a small show without the slightest drop in energy. While dancing, the smile is the only element that never fails.
As a teacher, she loves to see her students develop through time and always tries to push them to their limits.
---
Elena Evangelia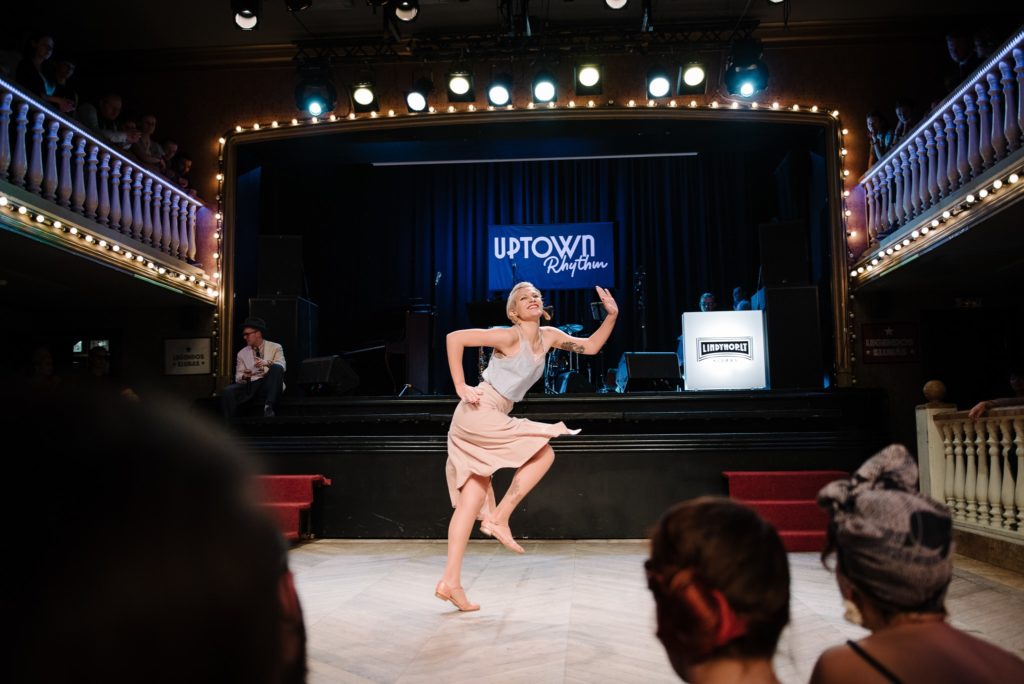 Elena took her first dance class at the age of four and has never stopped dancing since.
As a teenager she has been trained in Contemporary Jazz & Ballroom disciplines in Greece and in the UK.
In 2009 she moved to London to study Dance Education and Choreography.
While waiting in line for a dance audition in London, she saw a couple dancing lindy to the tunes of a saxophone player across the street. She instantly felt in love with the swinging groove of Lindy Hop!
In 2012 she got back to Athens and started her own dance studio named 'Jump & Jive', teaching original swing dances.
She have been teaching in great dance studios, such as Pineapple Dance Studios London(UK), Panos Metaxopoulos(Gr) dance school, and many festivals such as Dragon Swing Festival(Pl), Rock that Swing Festival(De), Rostock Blues Weekend(De) and many cities in Europe (Treviso It, Prague ChR, London Uk, Bergen No,Thessaloniki Gr etc.)
She has also studied jazz music for almost a decade and she holds an MFA in Choreography.
She has a BA in Dance studies and a BA in Communication.
Her knowledge of Jazz music makes her a great Dj at the biggest swing dance events Herrang Dance Camp(Swe), Rock that Swing Festival(De), Harlem (Lt) etc.